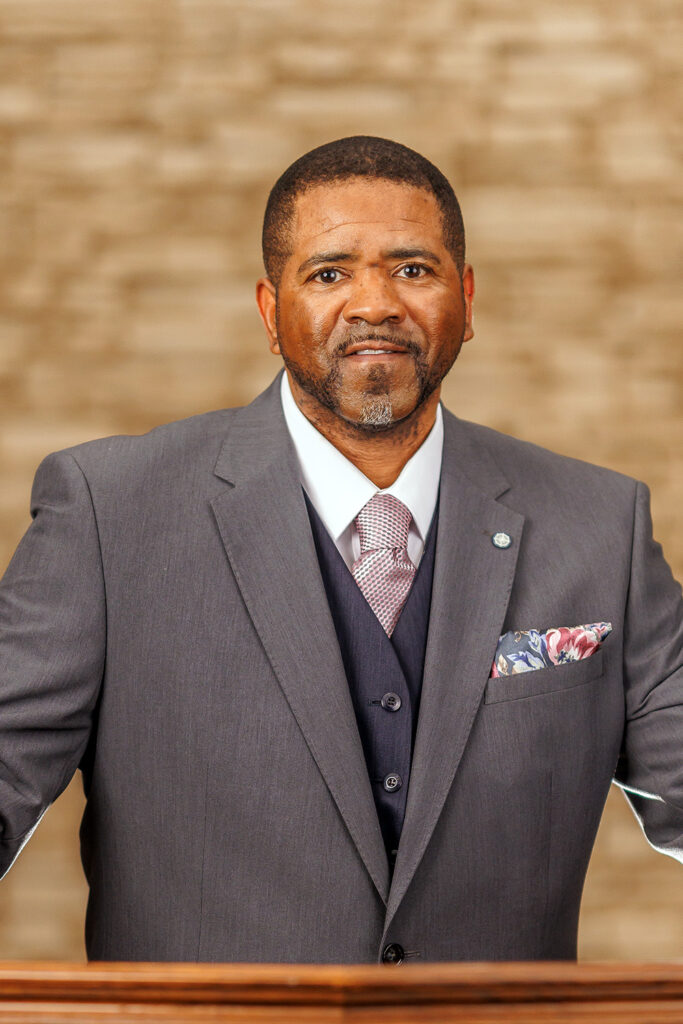 PASTOR CECIL M. YATES
Reverend Cecil M. Yates served as an associate minister at Union Full Gospel Church and as an associate minister and Assistant Pastor at Victory Baptist Church, both in Ridgecrest, California. He also has served as overseer for several ministries and has particularly been instrumental in the planning, coordination, and implementation of projects for the Men's ministry at Victory.
Reverend Yates is a graduate of Wagner University, Rancho Cucamonga, California where he earned his Bachelor of Arts Degree in Practical Ministry. He also holds a certificate in applied theology from Quest Theological Institute School of Applied Theology.
During his 28 years in ministry, Reverend Yates has served in various progressive capacities within the structure of the church including preaching, teaching, speaking, counseling, leadership, and administration. He received his calling as a minister of the Gospel at 27 years old and was later ordained. Reverend Yates hopes to encourage people's relationship with Christ through practical teaching and preaching.
Reverend Yates has a strong zeal to work with others because of the desire God has placed in his heart. This desire has filled him with spiritual energy to serve wherever he can but particularly with Seniors and Youth. He has co-labored with other ministries in the city on projects such as Mission Ridgecrest and the Lighthouse Food Pantry. Serving in these various capacities has taught him that co-laboring with others is vital and necessary for an effective ministry.
Reverend Yates and his wife, Alita are long time residents of Ridgecrest, California and have four children: Chikyra, Joslyn, Justin, and Brandon, one daughter-in-law, Amanda, and two grandchildren, Khailyn and Jalen Levi.